We are a participant in the Amazon LLC Associates Program, an affiliate advertizing program designed to provide a means for us to earn fees by linking to Amazon.com and affiliated sites. Furthermore, this page may contain other sponsors, affiliate, and/or affiliate links. This means if you click on a link (ad) on our site, we may receive and commision. As always, opinions are my own and are sincere. You can read our disclaimer and private policy. We also have our disclosure policy.
Although the technology seems doesn't need handwriting, Handwriting is still very important in our daily life. One way to improve our handwriting is doing copywork. Copywork was a very boring assignment for me when I was at school. Even when my children were at school I just thought why such kind of assignment was still compulsory for students. The text books have been provided, but students still have to copy what has been purchased for them. For parents, copywork is an extra cost for ink and pencils.
Why do we still need copy work?
Coordinate the sight, the memory, and the hand
When someone is copyworking, he will need to read the words carefully, memorize them in chunks or whole, and finally write them on. It is a kind of habit so the more he practices, the more familiar his sight, memory, and hand work cooperatively.
Practice the hand motor
Copyworking will also make learners improve the handwriting performance. Learners are familiarized with their own handwriting so that they should be able to write faster and better.
Plan the words on the mind
Copying great sentence with morale message and virtues can help learners to absorb the words in their mind. Scriptures can be a wonderful resource for copywork. Copywork can produce better understanding than reading and listening the words. By copywork we repeat, absorb (memorize) the words that give us time to stick them in the mind. It is not only for young children, but adults also can do copywork in the bible study.
Learn the language use
Copywork is an incorporation of language practice. First of all, a learners need to read and understand the words before they write down so that they can be faster and faster. Next, learners can learn grammar indirectly by copyworking. The idea of parts of sentences is practice when they are doing copywork. At first a learners might copy words by words. Next, they will extend into parts of sentence, and finally sentence by sentence. In addition, learners can learn new vocabularies from the copied passage or sentences, including the writing structures.
Train to be patient
Some learners don't enjoy copyworking at all, while others enjoy writing beautifully. For those who feel that copy working is something boring and wasting time like I did, copyworking is a training to be more patient. Reading and writing words by words really train learners to be patient
How do you incorporate copy work?
Grammar Stages
Copyworking is usually done by younger learners. In classical education, it is on the grammar stage, which is for learners on the 1-4 grades. That should be the best ages to incorporate copyworking. Anyway, many younger and older learners do copyworking since the benefits are great.
Through any lessons with morale message
In any homeschooling methods, copy working might be applied in some different ways. Even when I was at school we had copyworking. However, when I am thinking about what happen in my school, I think what made copyworking very dry was about the contents and purpose of copy working activities.
A great content to copy will give copy working more benefits in education.
Bible is a great source of copywork
Classical pieces or quotes are wonderful
Some theory or academical content is also fine, but not too much
Quotes from famous people can give another life lessons
The main subjects for our 1-4 graders copyworking are:
writing
bible study
science
penmanship
Penmanship sounds similar with writing, but it is more focused on the handwriting technical skills, while writing will have some emphasize on the content.
Decide the font types
There are some common fonts usually used in a copy work.
Manuscript or print
D'Nealian, both cursive and print
Zaner Bolser
Getty Dubai
If you like those fonts, you might use Handwriting Worksheet online application to make your own simple copywork.
I like Queensland handwriting fonts, so that I try to modify instant worksheets for copywork with the fonts for our own purpose.
Choose the right lined paper
The rules or suggestions about the width of the lined paper for each level are varied. The older or the more advance learners are, the narrower the lines will be. For handwriting paper, Donna Young provides free printables for those who need specific line types and widths.
Considering display
Displaying a copywork result in a form of clear and tidy notebooking page will give motivation for learners to improve their work. The display, like other activity display, is going to grow more confidence for learners.
Focus on quality first
Too many lines to copy is something useless, in my opinion. Learners are getting bored. The meaning of the activity is also getting blur. Even I just did it per column so the essence of building sentences has lost. Rather than focusing on the number of lines a learner needs to copy, it is better to focus on the quality of their work, such as the letter forms.
Accompany Learners
You might think that giving copywork worksheet to children is something very easy. You might think that copywork is an independent work or assignment. No, it is not.
Copy work is not an independent work at all at certain level
Parents should accompany the children since it is better to revise or correct what they are doing rather than correct it when it has been a bad habit.
Considering Instant Copy Work Worksheets
Creating DIY copy work for your children might take away your time too much. You might want to use some instant copy work worksheets so that you can spend your time for other more important things to do at home. Here are some alternatives to provide instant copy work worksheets. I am an affiliate of these products since I know that they are qualified.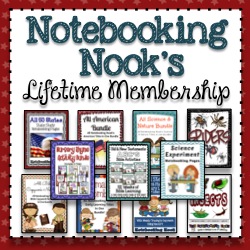 If you are very lucky, you might get those products in the Black Friday to Cyber Monday 2014 Sales that will end up soon.
As copyworking is part of notebooking, you also might purchase our 100+Notebooking Page Templates:
[wp_eStore_fancy1 id=1]