We are a participant in the Amazon LLC Associates Program, an affiliate advertizing program designed to provide a means for us to earn fees by linking to Amazon.com and affiliated sites. Furthermore, this page may contain other sponsors, affiliate, and/or affiliate links. This means if you click on a link (ad) on our site, we may receive and commision. As always, opinions are my own and are sincere. You can read our disclaimer and private policy. We also have our disclosure policy.
How is your preparation for the next academic curriculum? Have you finished with the preparation? There is not any exactly same homeschooling family out there. There isn't also any perfect curriculum for homeschooling your children.
Regarding the curriculum, not every homeschoolers love the text books or boxed curriculum. Some of you might prefer skill based learning beside the basic curriculum. Other homeschoolers might live in a large family.
Well, to accommodate the various condition of homeschooling families, there is an alternative of curriculum choice for economic online homeschooling lessons from School House Teacher. To get more detail about this lessons, click the picture bellow: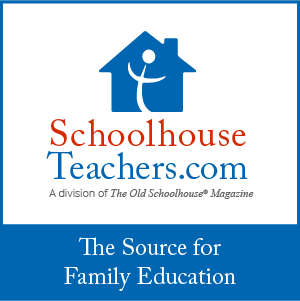 To celebrate the Independent Day of The United States of America, there is a special promotion for the event. Here they are:
​
Try it for thirty days for only $1 during our 4th of July flash sale. Keep it and pay just $5.95 a month (normally $12.95/month) and lock in that rate for as long as you keep your membership, no matter how many new classes and features we add.
One membership to SchoolhouseTeachers.com serves your entire family, regardless of how many children you are homeschooling or their ages. There are no per-child fees or additional fees for textbooks, and courses are not live, so you can start them at any time.
Discounts valid July 3, 2015 through 11:59 p.m. PT on July 5, 2015. Sale prices are applicable only to new memberships and are not retroactive. Sale prices are non-negotiable and apply only as marked to the memberships on SchoolhouseTeachers.com. Sale prices cannot be combined with any other coupons, discounts, promotions, or offers. You can cancel your membership and stop recurring membership charges at any time.
*For new members, access to the 2016 Planners will be given after the first full month of membership.
Here are some courses you want to take a look: